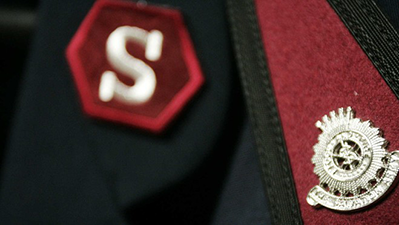 Captains Ralph & Margaret Guthrie - Corps Officers, Lewiston Corps Community Center
Every Salvation Army officer - both men and women - is an ordained minister within the greater Christian church. Most officers are appointed to serve as the pastors and administrators of a single Salvation Army location which is known as a "corps" and may serve in a single appointment for a period lasting up to several years.
Email Captain Ralph Guthrie by clicking HERE.
Email Captain Margaret Guthrie by clicking HERE.
---
Our Advisory Board
The Advisory Board stands in service to the mission of The Salvation Army and is an essential component of our operations, serving as a liaison between The Salvation Army and the community through advocacy, access, and fundraising. The Advisory Board is responsible for providing counsel on matters regarding budgets, fundraising, program effectiveness, property maintenance, and related matters.
Lewiston Corps Advisory Board - As of October 1, 2014
Captain Ralph Guthrie, Corps Officer
Captain Margaret Guthrie, Corps Officer
Advisory Board Member Name, Chair
...
...
...
...
...
...
...
...
...
...
...
...
...
...
...
...
...
...
...
...
---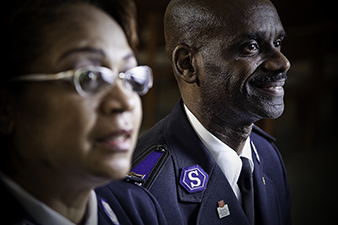 Contact Us
Your questions and feedback are always appreciated. If you would like to contact The Salvation Army with any questions, comments or concerns, feel free to send us an email. Be sure to include your city and state in case we need to refer you to a more local Salvation Army unit or program. For information about available assistance and other local services, contact the Corps Community Center in your area. If you would prefer to send a letter via postal mail, please send it to the following address:
The Salvation Army
PO Box 773
Lewiston, ID 83501-0773
Or stop by our local office at
The Salvation Army
Lewiston Corps Community Center
1220 21st Street
Lewiston, ID 83501-2034
Phone: (208) 746-9653
---

Schedule A Donation Pick-Up
For information on donating material goods such as furniture, clothing, a used vehicle, and other items, and to schedule a truck pickup, please call 1-800-95-TRUCK or visit www.satruck.com
For a donation valuation guide please visit www.satruck.com
For customer service-related matters concerning your donation pickup, please call 1-800-95-TRUCK or visit www.satruck.com
---